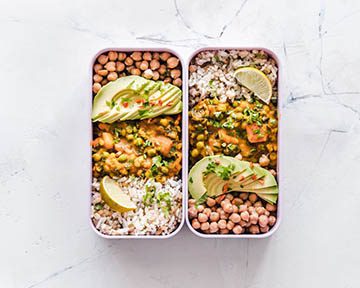 Almost nine in 10 older adults in the United States wish to age in place. It's very doable, so long as their living environment accommodates their needs. This, of course, includes access to healthy and nourishing food.
Meal delivery services can help make staying put safer and efficient . To help you understand how, we came up with this list of the top benefits of meal delivery for adults and seniors. Read on to learn what these home delivery meals can bring to the table!
Minimize Kitchen Injuries and Accidents
With aging comes an increased risk of sustaining cuts and wounds. The thing is, many of these injuries can become chronic. Indeed, non-healing wounds affect about 12% to 20% of Americans older than 64.
Meal delivery services can help reduce such risks, as everything is ready-to-eat. This means that you or your elderly loved ones can minimize the need for using knives or other sharp tools. There's also the added benefit of avoiding cooking hazards, such as kitchen fires.
Prevent Food Insecurity
Have you heard about food insecurity? It's a term that refers to the state of not having reliable access to nutritious, affordable food.
The thing is, older adults have a higher risk of being in such a state. Moreover, food insecurities in the elderly can raise their diabetes risks by up to 50%. It also makes them 30% more likely to develop issues that can hinder daily activities.
Meal delivery helps counter these risks by providing easy access to nutritious meals. It's much like how the best senior living communities operate. They carefully curate meal programs designed to meet their residents' nutritional needs.
The main difference is that you'll have healthy food sent straight to your doorstep.
Portioning Done Right
Older adults are also at a higher risk of nutritional deficiencies. Malnourishment affects an estimated 65% of older Americans prior to hospitalization. However, there's also the risk of obesity, which already affects 35% of seniors in the US.
Fortunately, one of the top benefits of a meal delivery service is proper food portioning. The meal preparation team will make sure you get only what you need, nothing more, nothing less. In this way, you can also prevent food wastage.
Customized Meal Plans
If you or your loved one has specific dietary requirements, the meal service will have it covered. You only need to let them know about your (or your elderly loved one's) needs, and they'll take over the rest.
Suppose that you or your loved one is part of the 5% of vegetarian US adults. Or maybe you belong to the 3% of US adults who've adopted a completely plant-based diet. Either way, rest assured that there's a meal service that can cater to your specific dietary needs.
Easy-to-Set-up Meal Delivery Coordination Services – FREE!
There are free meal delivery and shopping coordination services available. In St. Louis, just pick up the phone and dial (314) 400-8102. The only thing you pay is the actual bill and delivery service fees and optional tips. Order Placement and coordination is FREE through the Senior Learning Institute. 
Enjoy These Many Benefits of Meal Delivery for Adults and Seniors Now
There you have it, your brief but concise guide on the top benefits of meal delivery for adults and seniors. Now that you know how they work and what they can bring to the table, it's time to set-up a meal delivery plan.
Our team here at Senior Learning Institute can help. Please don't hesitate to get in touch with us now so we can assist you with your meal delivery needs.